Three Part Series
Free Webinar Series for Professionals and Parents - March 31st | April 7th | April 14th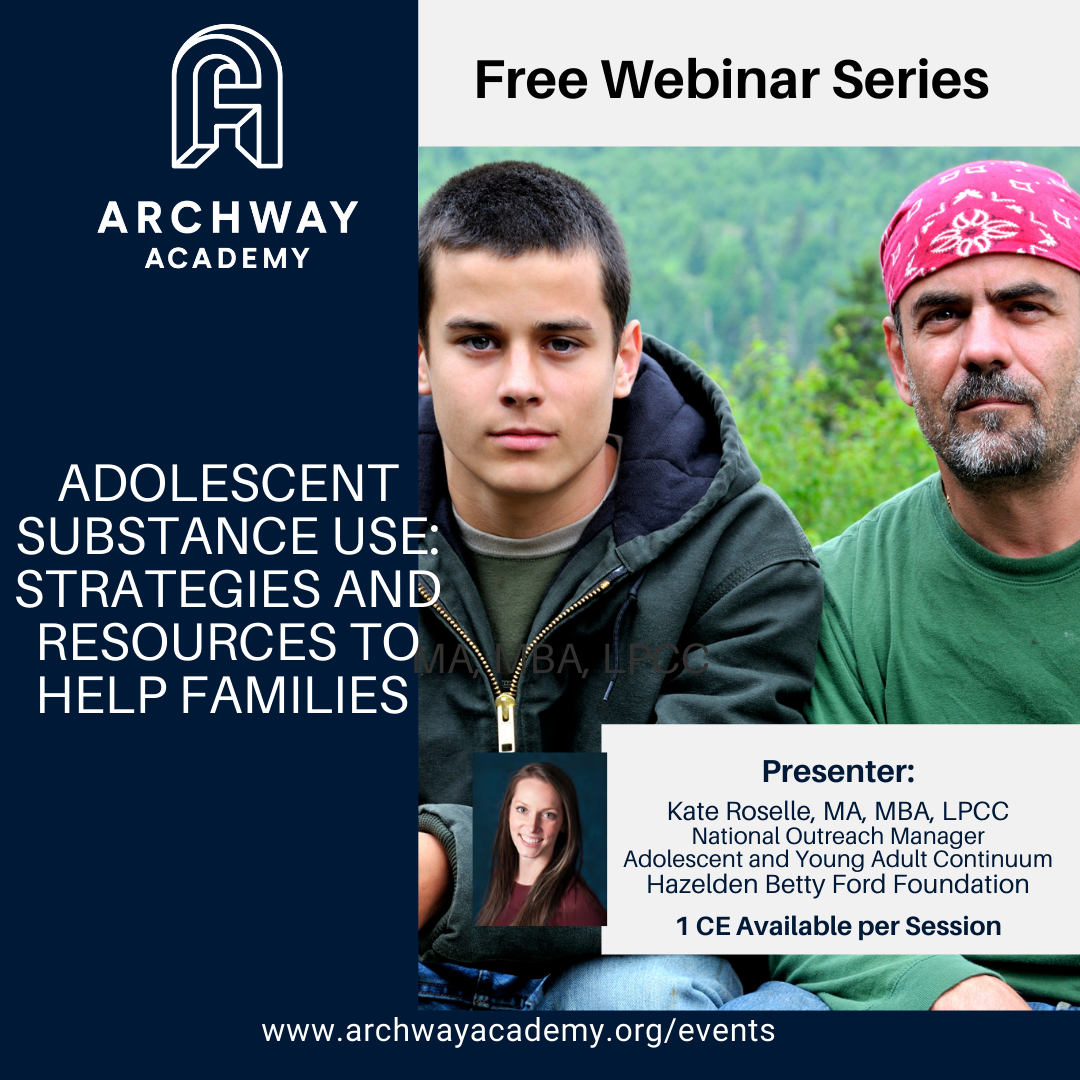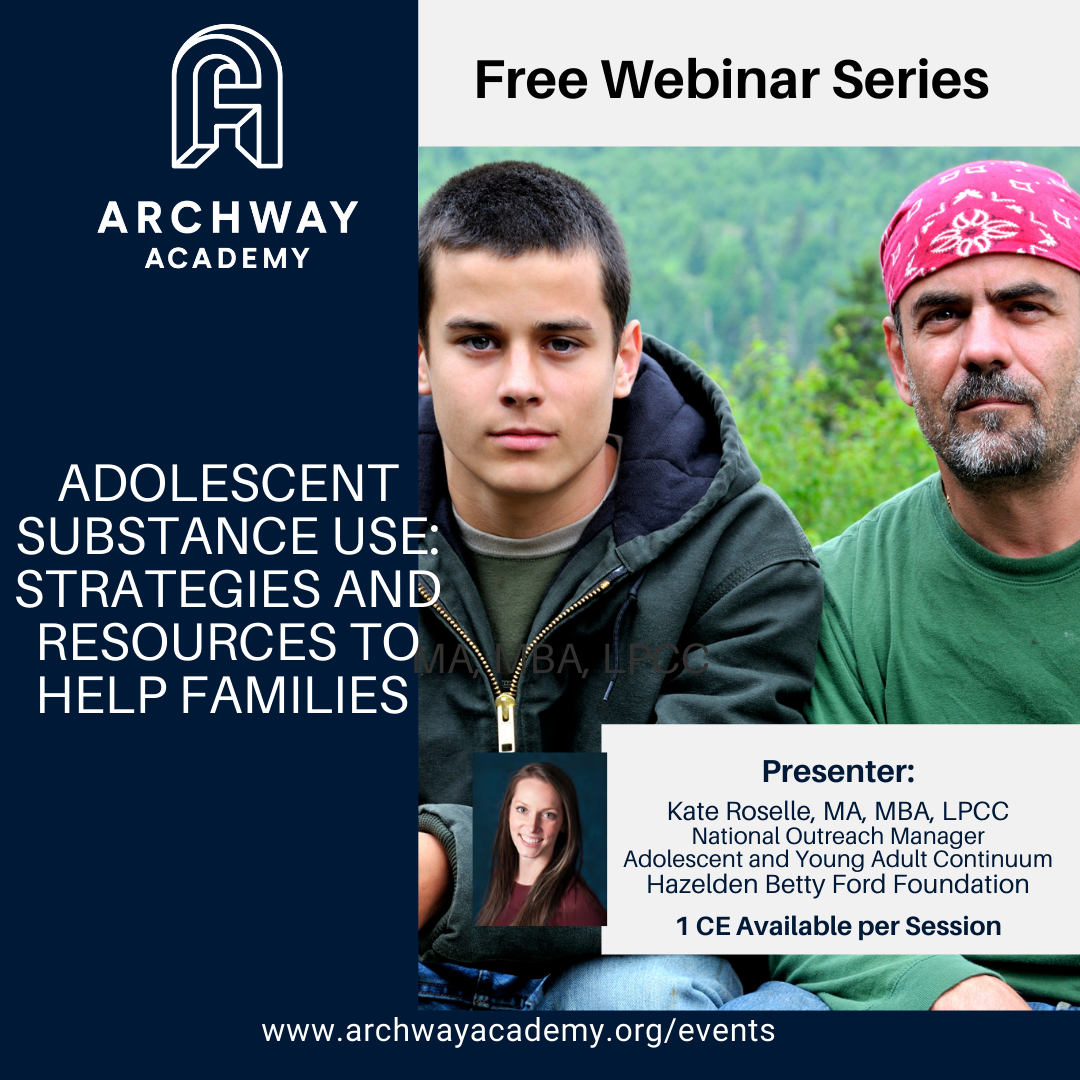 Archway Academy, in partnership with Hazelden Betty Ford, is offering a FREE Three Part Webinar Series | 1 CEU Available Per Session.
When a young person develops a substance use problem, parents and
other family members tend to cope with the chaos and stress by adopting
unhealthy behaviors, such as keeping secrets, making excuses or finding
scapegoats. Everyone in the family is affected, and everyone in the family
needs help and support.
Join clinicians, educators and colleagues for a special-focus, three-part
webinar series on adolescent substance use. Counselor Kate Roselle
presents this information-packed series, sharing important insights and
practical strategies to help you guide the families who turn to you for
services, resources and care.
Parents and community members are encouraged to attend, too
March 31 – The Risk of Doing Nothing Recognize the continuum of
substance use, signs of problematic use, and when to take action – Register here Webex Events
April 7 – A Closer Look at Family Roles Learn about unhealthy family roles
that emerge when addiction sets in and ways to reestablish healthy roles – Register here Webex Events
April 14 – Communication and Boundaries Identify constructive
communication approaches and boundary-setting strategies for families – Register here Webex Events